Our Team
Ron Eckloff, CERTIFIED FINANCIAL PLANNER ™

Investment Representative

Telephone: 308-237-9167

Toll Free: 1-866-894-2983

Cell: 308-233-2213

Email: reckloff@securitiesamerica.com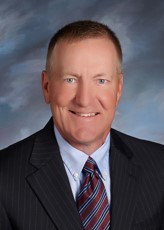 Ron joined Barney Insurance to establish Barney Financial Services in 1997. He has been in the Banking/Investment profession for over 30 years. Ron is a Certified Financial Planner professional and a member of the Financial Planning Association. He is also a qualified member of Kingdom Advisors.
Ron specializes in retirement planning and IRA rollovers, and offers complete financial analysis to you in the investment choices that best fit your needs and goals. He offers a wide range of investment choices through Securities America, Inc., including stocks, bonds, mutual funds, certificates of deposit, annuities, long-term care insurance, life insurance, and other savings plans. Fee-based investment options are available through Securities America Advisors, (SAA).
Whether you are saving for children's education, saving for retirement, getting ready to retire, or need help with an IRA rollover from a previous employer or retirement plan, Ron can assist you in the process.





Amy Bettles

Client Services Manager

Tel: 308-237-9167

Email: abettles@securitiesamerica.com
Amy joined Barney Financial Services in May, 2007. She graduated from the University of Nebraska at Kearney with a Bachelor of Science in Business Administration with an emphasis in Management and will follow in Ron's footsteps, in earning her Representative Licenses. Amy has had various experiences in the customer service industry and believes that a client's happiness should be the number one priority to a business and enjoys being a part of making that happen. She loves getting to know all of our clients who call and come in for an appointment. She lives in Kearney with her husband John and their three children, Addilyn, Colton, and Macie.
Emily Jameson

Registered Assistant

Tel: 308-237-9167

Email: ejameson@securitiesamerica.com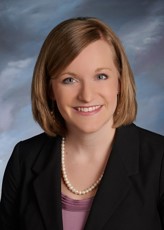 Emily joined Barney Financial Services in 2016. She is excited to be a part of the family business! She holds the Series 7 General Securities License and Series 66 NASAA Uniform Combined State Law License . She also has a Bachelor's Degree from the University of Nebraska-Lincoln and Master's Degrees from Doane College. Emily lives in Kearney with her husband, Aaron, and their three children, Kayla, Zachary, and Alyssa.